Better Ingredients Mean Better Products
We started Miss Mary's Mix because we care about the ingredients we put into our bodies. Living a healthy lifestyle means giving up sugar (mostly), but we still want to enjoy a cocktail or specialty coffee now and then. Regular drink mixes tasted like corn syrup and sugar free ones tasted like cleaning fluid.
WE KNEW WE COULD DO BETTER.
Making better-for-you products begins with clean ingredients.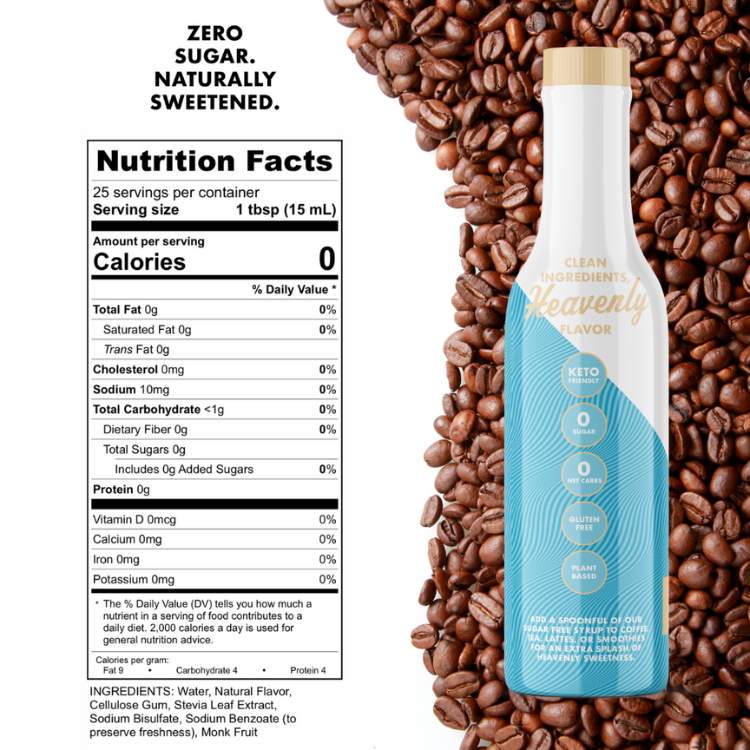 WHAT DO WE MEAN "BETTER FOR YOU" INGREDIENTS?
Miss Mary's Mixers, Elixirs, & Syrups are crafted with quality ingredients. We also:
Avoid ingredients that cause allergic reactions or inflammation
Limit or eliminate sugar
Choose natural and organic whenever possible
We don't use artificial flavors, colors, or sweeteners because we care about what ingredients we put into our bodies... and yours.
In the U.S., 64% of adults say they try to choose foods made with clean ingredients.
International Food Information Council Survey, June 2021
Artificial Sweeteners Are Not The Answer
We all know that sugar isn't good for us.
Unfortunately, artificial sugars aren't either. In fact, the #1 zero calorie sweetener used in sugar-free and keto products, Sucralose, has some scary side effects. It can cause sugar cravings, and elevate your blood glucose levels.
SUCRALOSE CAN EVEN DAMAGE YOUR GUT BIOME. YIKES!
We don't use Sucralose, Aspartame, or Saccharin. Instead, we use natural sweeteners that are either low or no-calorie. Our favorites include monk fruit, which doesn't cause an insulin spike like sugar, but tastes just as indulgent, and organic stevia from the Stevia leaf. Stevia is 400 times sweeter than sugar, so a little goes a long way. It also has anti-inflammatory properties.
SAY NO TO SHELLFISH (ALLERGIES)
If you have a shellfish allergy, you have probably read that you have to give up Bloody Marys.
That kind of thing can get you disinvited to Brunch!
Miss Mary's Morning Elixirs - Original, Bold & Spicy, Thick & Savory - have zero shellfish ingredients so turn that Morning Elixir into a Sunday Session.
Goodbye Junk, Hello Delicious
Wait, gluten in beverages? Yes, actually. The artificial flavoring added to a lot of packaged goods often includes gluten. Even in those who don't have Celiac disease, gluten can trigger an uncomfortable response. So, we just leave it out.
The biggest names in beverages and mixers use high-fructose corn syrup to sweeten their products. It's cheap but dirty. It is at least as bad for our health as sugar is, but some science indicates that it is actually worse. No, thank you. We'll pass.
Better Ingredients For Life
DITCH THE SUGAR, NOT THE FUN

You officially broke up with sugar. Now what?

Don't despair! Ditching sugar (and artificial sweeteners) isn't the end of all things fun or delicious.

LOW SUGAR LIVING

FACEBOOK COMMUNITY

Isn't it always easier to stick to good intentions when you have support? We sure think so. That's why we created a Facebook Group to bring more people together for recipes, ideas, and more. Join Us!

JOIN SINLESS SYRUPS GROUP