Order Wholesale
Are you looking for high sell-through products?
53% of consumers actively choose foods with low or no sugar.
Order Wholesale via Faire.com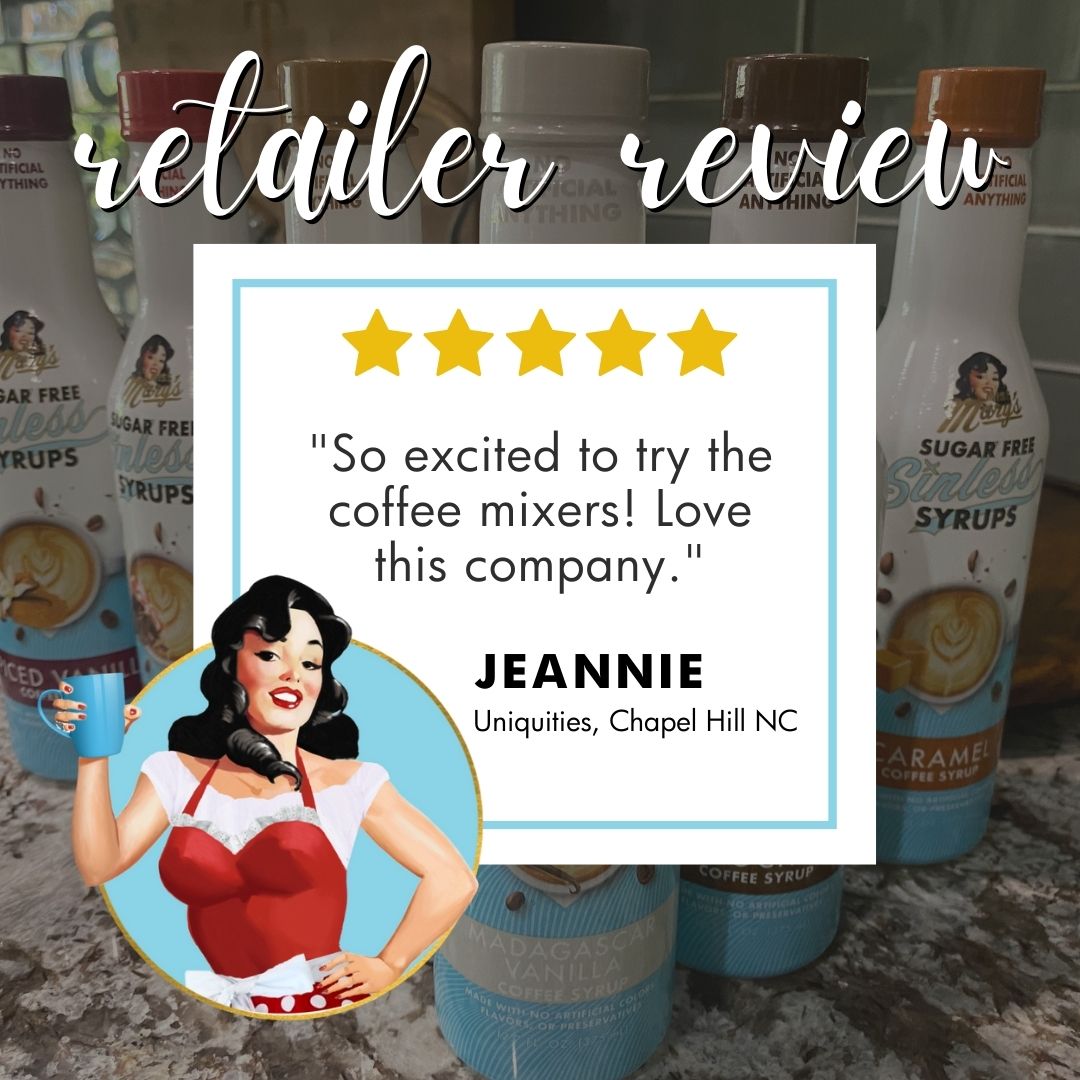 Low-Sugar Products are BIG business.
The low sugar industry in the US is projected to grow 9% each year. Plus, with more research being published about the risks and dangers of artificial sweeteners, colors, and flavors, consumers are quickly learning the importance of clean ingredient choices.
Other Ways to Order Miss Mary's Mix
Farmer's Market

Draw more customers and increase basket price by adding Miss Mary's Mixers, Elixirs, & Syrups to your stand or booth.

National/ Regional Retailers

Email info@missmarysmix.com to be connected with a distributor or to order wholesale directly from us.
Merchandising & Promotions
Access merchandising tips, social media assets, and promotional signage to help you sell more of the good stuff in your store. (And by "good stuff" we me us. We're the good stuff. *giggle*)
Retailer Resources