Awards for Taste
Bloody Mary Morning Elixir Awards

Bloody Mary Festival, Highwood, Illinois 

◾ People's Choice (2015), (2016)

◾ Judge's Choice (2015), (2016)

International Spirit Competition,Los Angeles, California

◾ Bronze Medal (2015)

◾ Silver Medal (2017)

◾ Gold Medal (2017)

International SIP Awards, Irving, California 

◾ Gold Medal (2018)
Cocktail Mixer Awards

National Restaurant and Bar Association

FABI Award (2020)FABI Award (2020)
Sinless Syrup Awards

Sinless Syrups launch Fall 2022!

Stay tuned...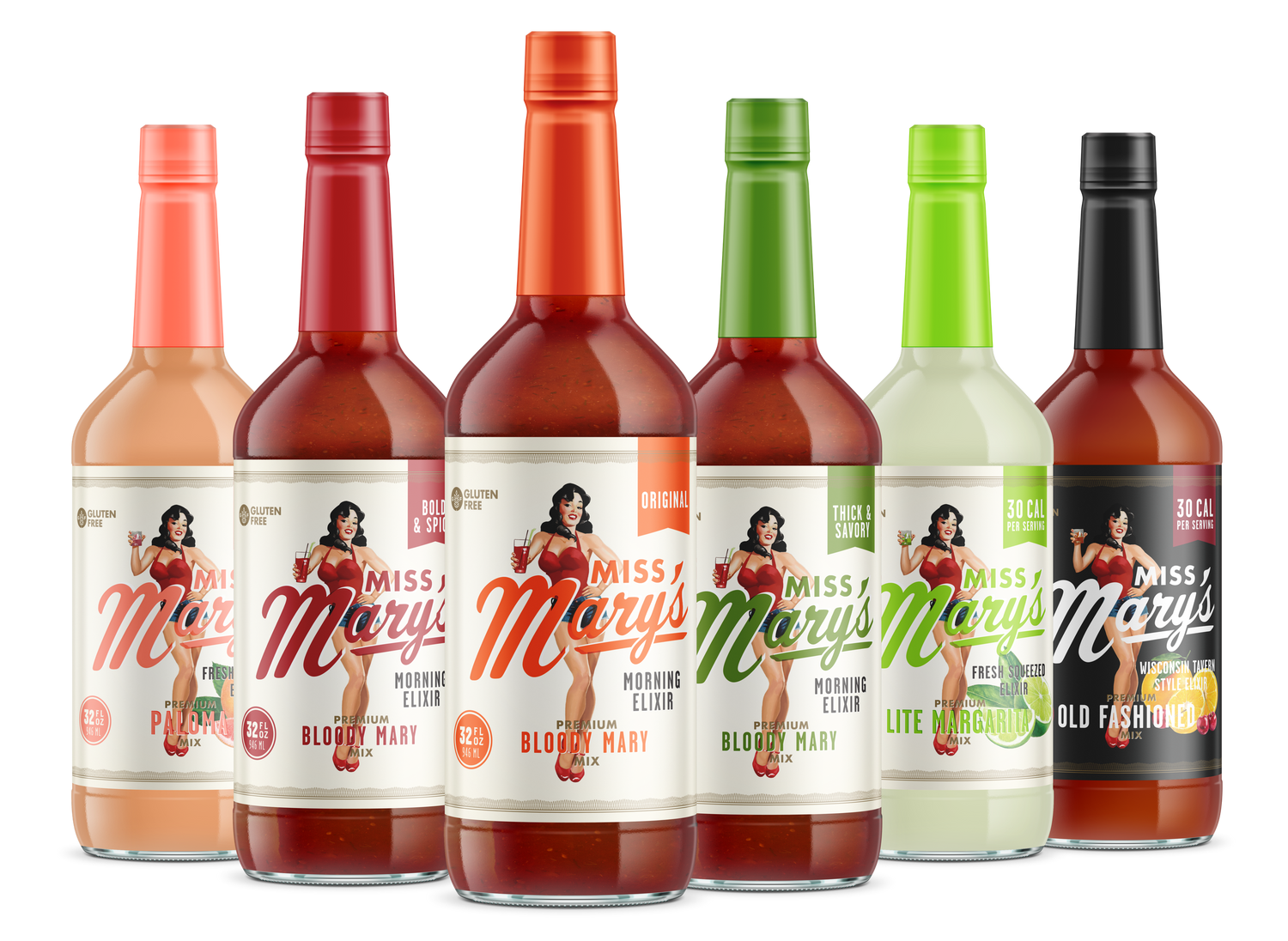 ONE TASTE AND YOU'LL BELIEVE
Think you can't enjoy a cocktail and keep your healthy habits too? Not true.
You don't have to give up the fun or the flavor. We made our mixers, elixirs & syrups better-for-you so you can celebrate everything.
Reviews, Press, Interviews
For product or quotes for reviews of Miss Mary's Mix, please contact our team.
Contact Us